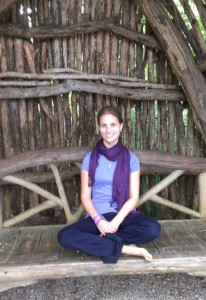 In pursuit of her lifelong desire to 'heal the world', Tzivya Kraus has spent the last decade seeking wisdom and gaining expertise in healing traditions. She is the founder and owner of Transformation Healing Arts, which offers a variety of professional services to expertly guide you on the journey to health and wellness.
Tzivya graduated from the Eastern School of Acupuncture and Traditional Medicine, a comprehensive and rigorous three-year Masters level program that included training in Traditional Chinese Medicine, Five Element, and Kiiko Matsumoto Japanese styles of acupuncture.  Since 2010, she has been licensed to practice acupuncture in Pennsylvania and New York, and is Board Certified as a Diplomat of Acupuncture by the National Certification Commission of Acupuncture and Oriental Medicine.  Tzivya is certified by the Council of Colleges of Acupuncture and Oriental Medicine in Clean Needle Technique.  Additionally, Tzivya completed a Clinical Fellowship in Acupuncture concentrating on women's health, labor and delivery, and clinical research under the expert tutelage of Claudia Citkovitz at Lutheran Medical Center in Brooklyn, NY. Tzivya joyously works at NYU-Lutheran Medical Center as an acupuncture preceptor teaching, training and supervising acupuncturists in acupuncture and acupressure methods to assist women in the perinatal period, and particularly during labor and delivery. Presently Tzivya is involved in a clinical research studies investigating connections between acupuncture and labor outcomes. Tzivya also enjoys her position as a clinical supervisor both onsite and offsite with the Pacific College of Oriental Medicine, NY. She is insured by the CM&F Group.
In 2004, Tzivya graduated from Healing Hands Institute, a school recognized by the Commission on Massage Therapy Accreditation.  She is a Licensed Massage Therapist in both New Jersey and Pennsylvania, and is Nationally Certified by the National Certification Board of Therapeutic Massage and Bodywork.  Tzivya is also a professional member of, and insured by the American Massage Therapy Association. She has worked in a private practice, a wellness center, and at clients' homes delivering the healing touch massage therapy provides.
Tzivya is passionate about women's health, pregnancy and positive childbirth and child-rearing,  and became a DONA International Certified Birth Doula in 2002 to serve women in birth and beyond.   She has been fascinated by pregnancy since the age of five when her kindergarten teacher became pregnant and appointed Tzivya temporarily in charge of the class during bouts of morning sickness. Tzivya is also an experienced postpartum doula and nanny, and has worked with children from birth though adolescence. She has had the honor to benefit from the teachings of world renowned birth experts Debra Pascali-Bonaro, Ina May Gaskin, Dr. Sarah Buckley, Debra Betts and attended a midwifery conference with birth visionaries.
Tzivya believes we are all extraordinary vessels, capable of transformation and healing.  She is excited to welcome and support people on their sacred journey to health and wellness.